Congressional Briefing Series
The Johns Hopkins Congressional Briefing Series allows policymakers, their staff, and members of the public to gain up-to-the-minute insights and analysis from Johns Hopkins experts. Every other month, faculty experts provide a timely briefing on a policy topic with opportunity for real-time Q&A. The series is jointly organized by the Office of Federal Strategy and the Office of Interdisciplinary Initiatives.
Recent event
Past events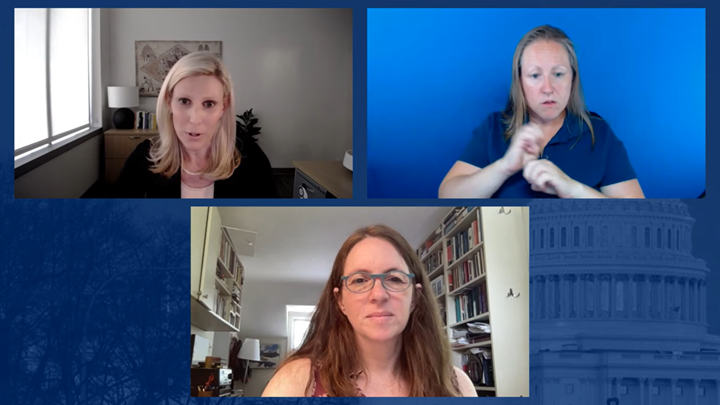 Johns Hopkins experts discuss a range of topics, including: mental health, long COVID, accessibility within education, individuals with disabilities in clinical trials and research studies, and the needs of caregivers with disabilities.
Watch video
Johns Hopkins experts discuss the latest, real-world strategies in responding to disasters more effectively, policy proposals that could help mitigate the economic cost of natural disasters, communities across the nation that are being disproportionately impacted by climate disasters, and how to understand, manage, and cope with climate variability.
Watch video