Space Exploration
From defending Earth against asteroids to exploring the sun, the planets, and the stars, Johns Hopkins has been a vital partner for decades in helping NASA achieve its space exploration missions. Meanwhile, the university's leading astronomers and astrophysicists have been producing a steady yield of awe-inspiring discoveries and new findings about black holes, galaxies, exoplanets, and mysterious dark matter.
Exploring the cosmos physically and theoretically are endeavors that are simultaneously infinite in scope and intimate in impact. Johns Hopkins researchers gather data and information from the galaxy's most distant, dark expanses to the moon's glowing surface in order to decode the building blocks of life itself and to determine threats to Earth's existence.
Featured Experts
Charles L. Bennett

Alumni Centennial Professor of Physics and Astronomy

Charles L. Bennett's research focuses on the cosmic microwave background, electromagnetic radiation as a remnant from the early universe. He has contributed to the establishment of a standard model of cosmology and is currently engaged in testing and extending that model. See full profile

Sarah Hörst

Assistant Professor Earth and Planetary Sciences

Sarah Hörst's primary research interest is atmospheric chemistry: working to understand the formation and composition of planetary atmospheric hazes. She is particularly interested in the complex organic chemistry occurring in the atmosphere of Titan, Saturn's moon. See full profile
Johns Hopkins has been at the center of the some of history's most inspiring space milestones. The Applied Physics Laboratory led efforts that resulted in the first photographs of Earth taken from space in 1946, the deployment of the first satellite navigation system in 1959 and the first landing of a spacecraft on an asteroid. More recently, APL has played a lead role in some of the most consequential modern-day space missions—including the New Horizons mission to Pluto and beyond, the Parker Solar Probe's exploration of some of the sun's greatest mysteries, and the Double Asteroid Redirection Test (DART), a planetary defense demonstration mission.
Much of the university's civilian space research are connected via Space@Hopkins, including work on astronaut health, astrophysics, robotics, earth and planetary sciences, and spacecraft engineering.
Johns Hopkins astrophysicist Adam Riess and his team won the Nobel Prize in Physics in 2011 for their discovery that the expansion rate of the universe is accelerating, a phenomenon widely attributed to a mysterious, unexplained "dark energy" filling the universe.
News & Media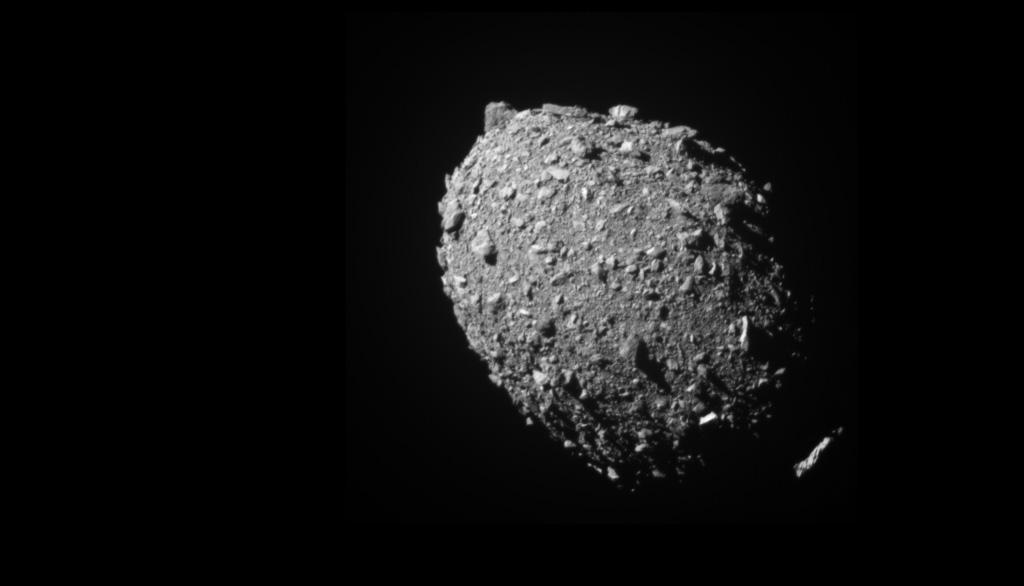 NASA's DART spacecraft slams into asteroid in planetary defense test
At 7:14 p.m. EDT, the 1,260-pound craft collided with the asteroid Dimorphos, a successful demonstration of a mitigation technique that could be used in the future to deflect asteroids that pose a threat to Earth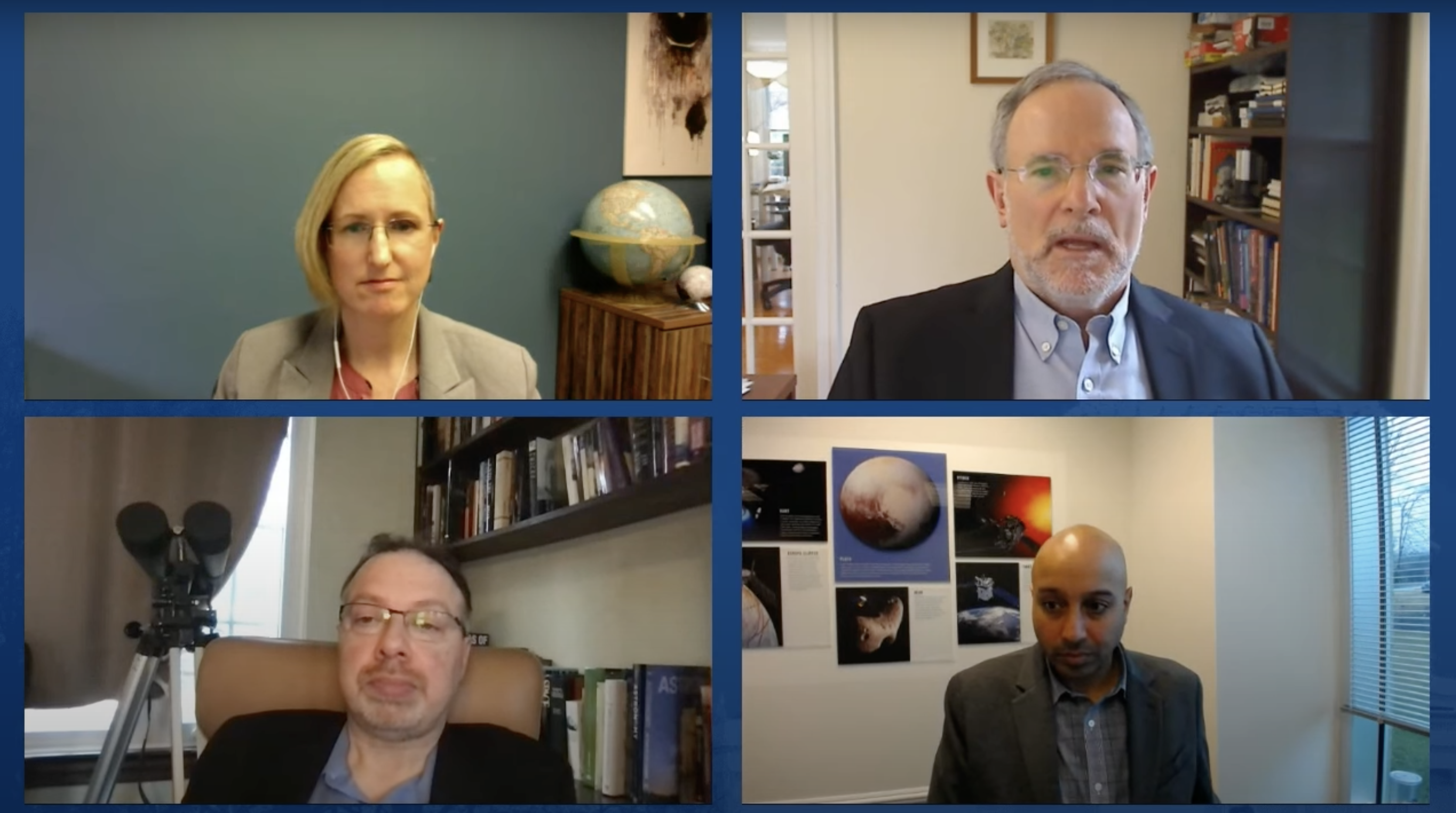 Expert briefing: Civilian space exploration, discovery, and research
Johns Hopkins experts discuss the James Webb Space Telescope, developments in planetary science, the Parker Solar Probe, space weather, the Double Asteroid Redirection Test (DART) mission and planetary defense, and upcoming space missions.