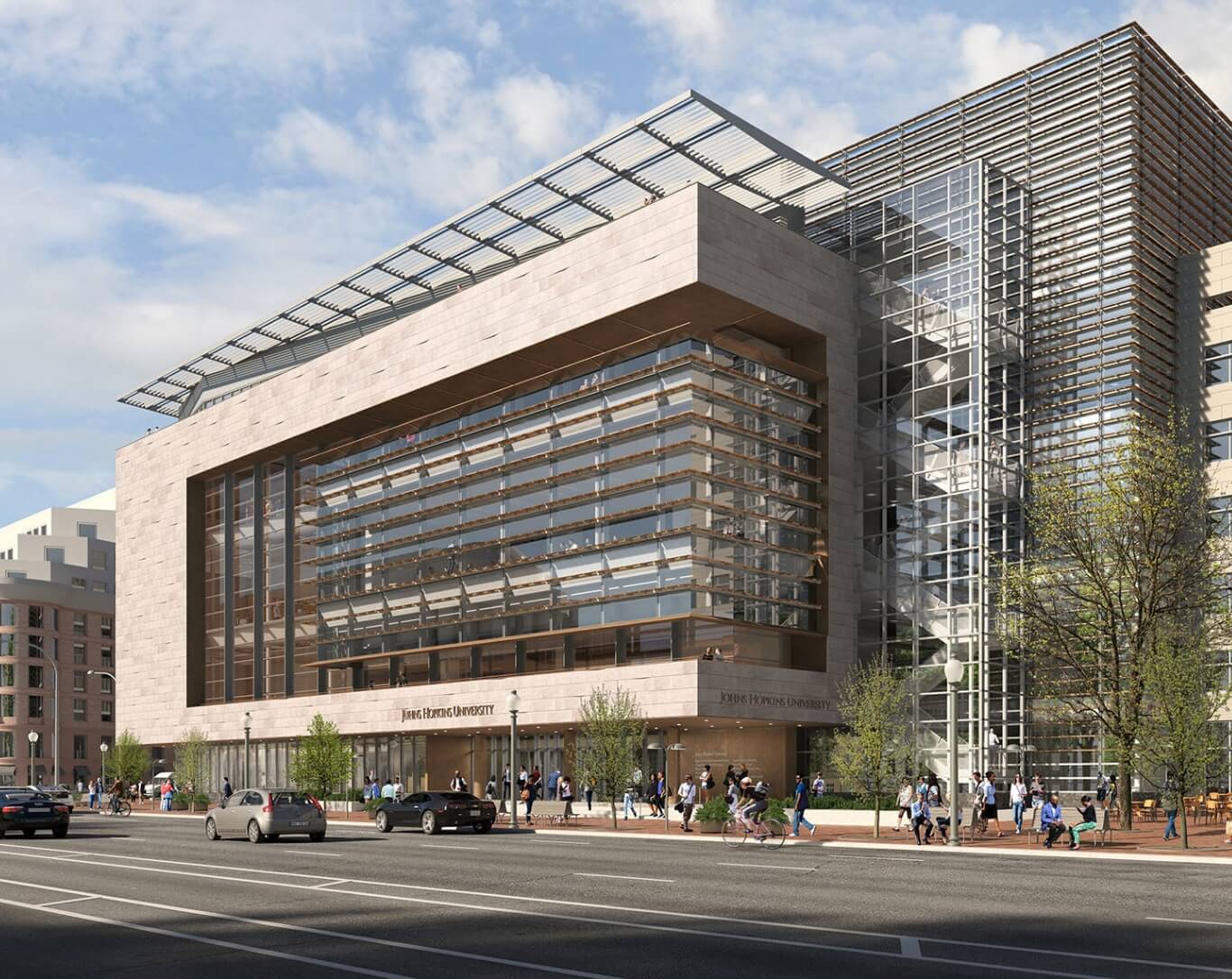 Greater Reach. Global Impact.
From America's First Research University
In address at the Johns Hopkins School of Advanced International Studies, secretary of state says we are living in a new diplomatic age
Read more
09.27.23
A new home for a piece of history
Tracing the journey of Johns Hopkins' piece of the Berlin Wall from Germany to its new home at the Hopkins Bloomberg Center
Our Mission
Bridging the Worlds of Evidence-Based Research and Policy

Science Forward

Educating and Training the Leaders of the Future

A Unified Academic Vision

A Convening Space Serving Students, Researchers, and Policymakers

Versatile Facilities

Expanding the Impact of Our Renowned Research and Education

One University

Collaborative Solutions to Global Challenges and Opportunities for Innovation

Transcending Academics
ScienceForward
A
UnifiedAcademic
Vision
VersatileFacilities
OneUniversity
TranscendingAcademics
$3.1B
Value of federal research grants.
116
New agreements to commercialize student-developed technology.
29
Nobel Prizes to people with Johns Hopkins connection.