Experts discuss evolving conflict in Israel and Gaza
October 13, 2023
Johns Hopkins University scholars offer perspective and analysis of the breaking events occurring in the Middle East
On Wednesday, Oct. 11, four Johns Hopkins University experts convened to discuss the latest developments in an evolving and escalating conflict between Israel and Hamas—what prompted the initial wave of surprise attacks by Hamas over the weekend, where the war is headed, and what it means for the Middle East, the United States, and the world. Participants in the virtual discussion were: 
The conversation—part of the Johns Hopkins Briefing series—was moderated by Lainie Rutkow, vice provost for interdisciplinary initiatives and a professor of health policy and management at the Bloomberg School of Public Health.
A video of their full conversation is below.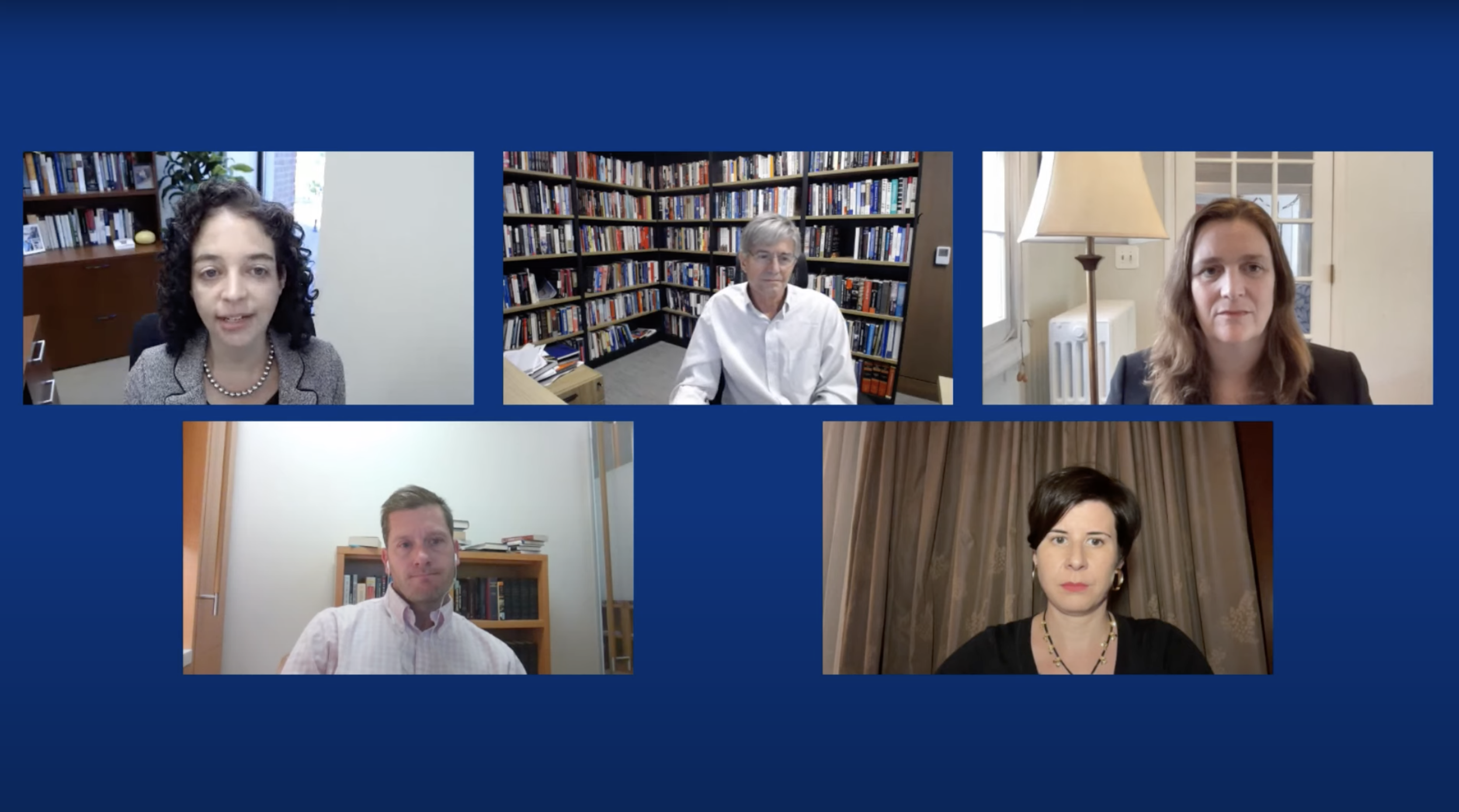 Breaking events in the Middle East
Johns Hopkins University experts offer perspective and analysis of the breaking events occurring in the Middle East / Oct. 11, 2023